Part of the fun of traveling is firsthand experiencing the things that inspire a fierce regional loyalty—ice cream flavors, styles of pizza, hot dog toppings, candy bars. In our age of instant online deliveries and global distribution, however, it's hard to feel like there are any truly regional treats anymore. What's there to experience on your trip to Kansas when you can get anything you want, whenever you want, no matter where you are? Fortunately, there are still local candy companies making a go of it all across the country, and seeking out their creations combines the joy of a treasure hunt, the fun of a treat that still has a sense of place, and the knowledge that you' re supporting a family-owned or small business that's competing for shelf space with the Snickers bars of the world. The list of these intensely beloved local treats goes on and on, but here are nine of our all-time favorites: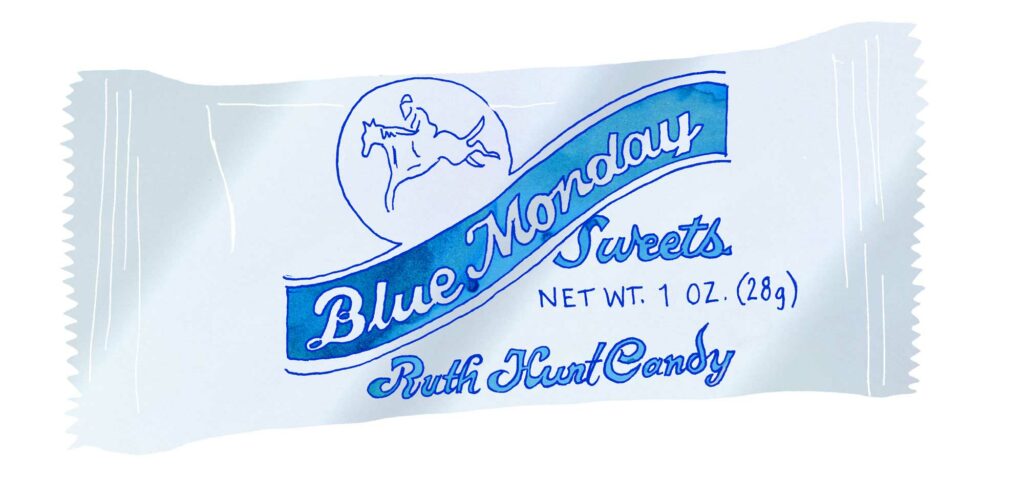 Kentucky: Blue Monday
The interior of this thin, chocolate-covered square is a slice of pulled cream—a sort of chewy, creamy taffy. Invented in 1921 by Ruth Hunt in her basement de ella in Kentucky, the candies are still made by the company she founded, an operation that also counts bourbon candies, chocolates, caramels, and toffee among its products. The name supposedly comes from a traveling minister who loved the candy, claiming he needed one every week to get through his "blue Monday."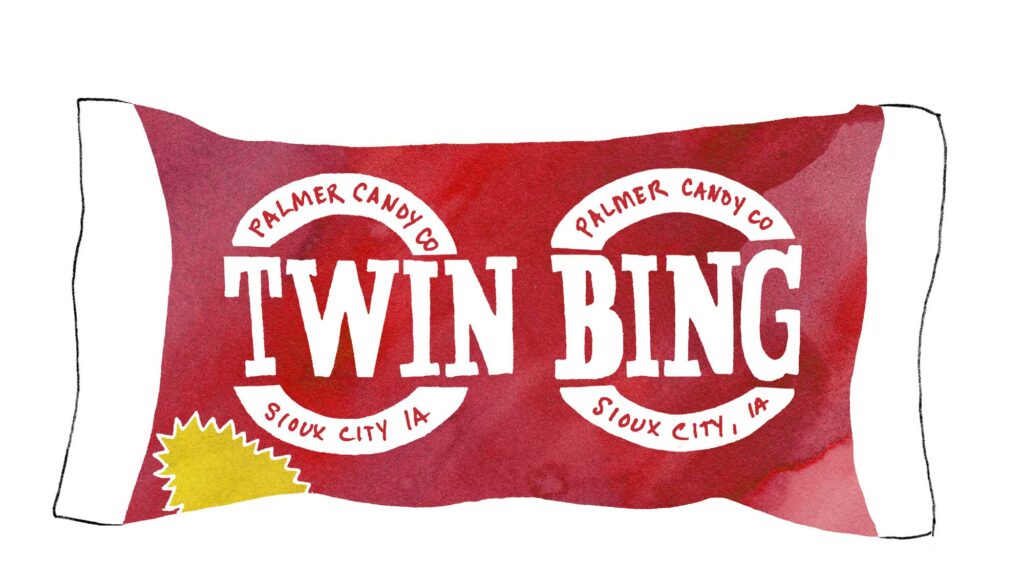 Iowa: Twin Bing
Created in 1923 by William Palmer, the small, independent Palmer Candy Company still makes these choco-cherry lumps in Sioux City, Iowa. Inside each package are two balls of cherry cream (a combination of nougat and fondant) covered with a mix of chopped peanuts and chocolate compound known as a "hash." They're not much to look at, but they're so beloved that there exists a Google Map devoted to locating them outside of their northern Midwestern homeland.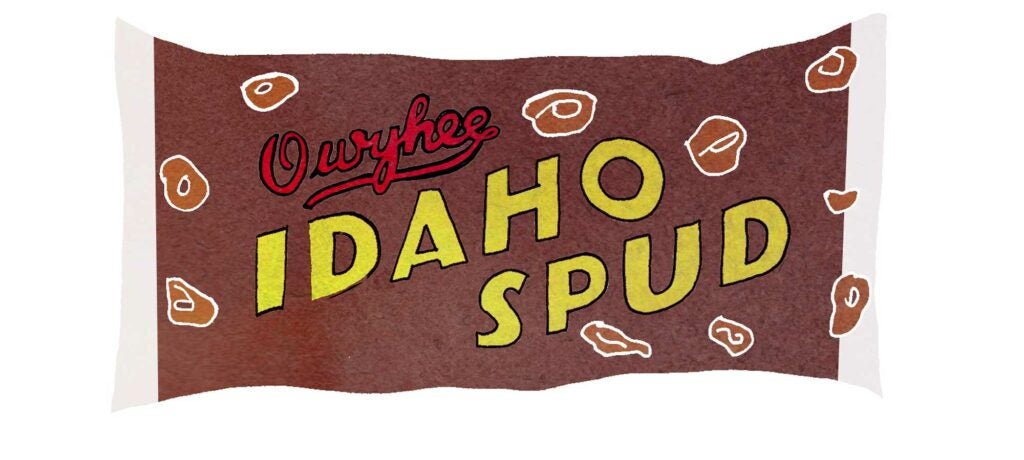 Idaho: Idaho Spud
Like the Twin Bing, the Idaho Spud is not the most good-looking of candy bars; an ashy-colored half-potato-sized lump of marshmallow, flavored with vanilla, maple, and cocoa and thickened with agar agar, gets covered in chocolate and sprinkled with coconut. (Why coconut? The prevailing theory is that it's meant to mimic the eyes of a potato. We'll let you judge the relative success of that.) But the taste and texture are addictive—the thin chocolate layer gives way to a sweet, firm marshmallow filling with just the right amount of cocoa flavor. Manufactured in Boise, Idaho, by a second-generation candy maker, they're found primarily in their home state and throughout the Pacific Northwest.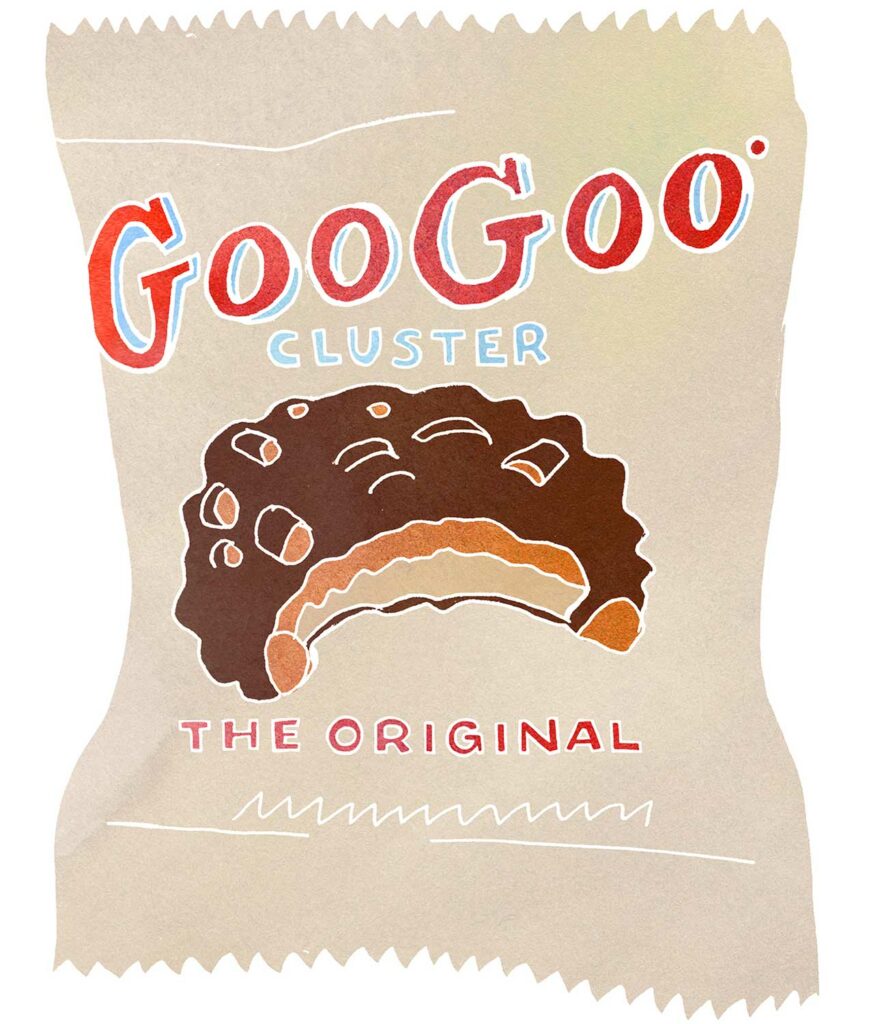 Tennessee: Goo Goo Cluster
Though Goo Goo Clusters can nowadays be found sprinkled in various national candy stores, Cracker Barrels, and the occasional market outside the South, these messy piles of marshmallow nougat, caramel, and roasted peanuts covered in milk chocolate are still made in—and heavily associated with—Nashville, Tenn. Created in 1912, the Goo Goo has the honor of being the first combination candy bar; before its grand debut, manufactured candy bars hadn't combined ingredients like chocolate with nougat or peanuts. (The Snickers bar owes them big time.) Thank you, Nashville, for your contribution.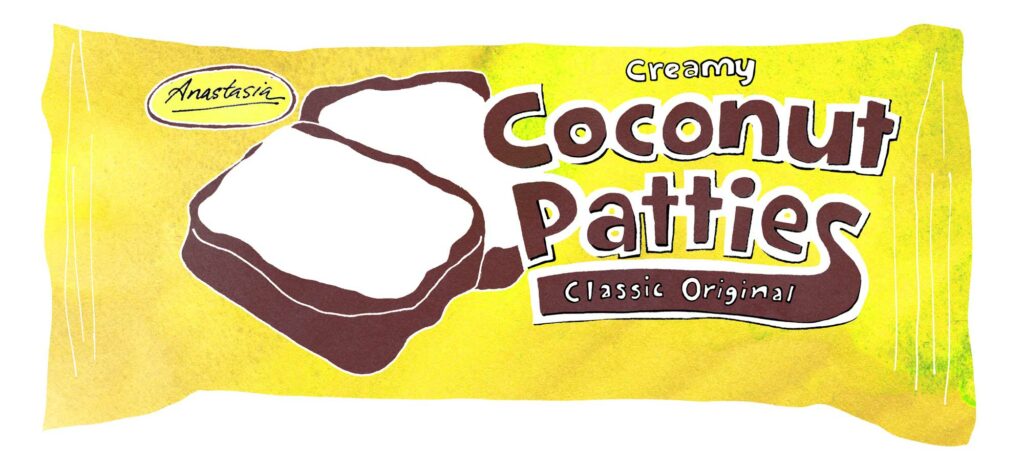 Florida: Coconut Patties
Made in Orlando, these coconut candies are a packaged version of a classic Florida treat. The intensely sweet bites have an interior of creamy, sweetened shredded coconut filling, ringed with a thin coating of dark chocolate. This is a candy for people who love—like, really love—coconut. (And maybe cavities.) The fluffy white version is the original, but they can also be found in key lime, orange, piña colada, and "Island Rum" flavors.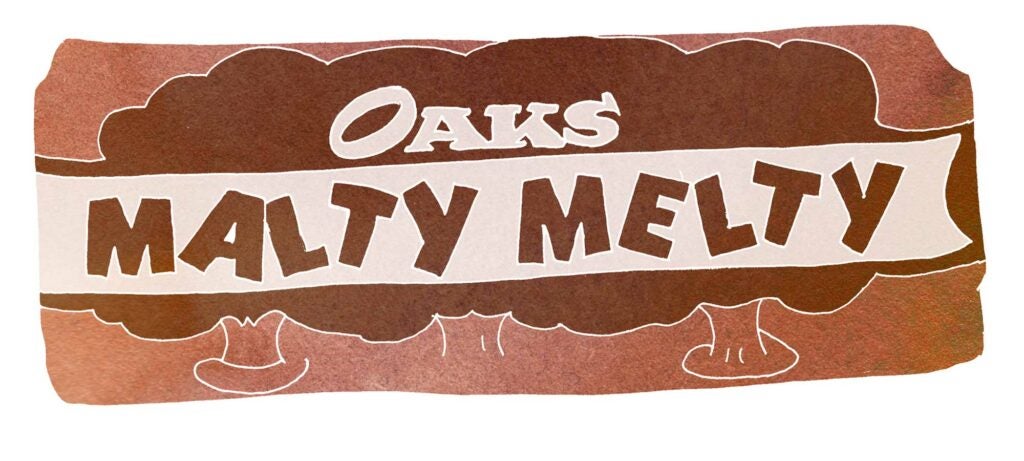 Wisconsin: Malty Melty
This small brick wrapped with an Art Deco design is chocolate-on-chocolate—whipped chocolate with a heavy dose of malt enclosed in a milk chocolate shell. Made in Oshkosh, Wisconsin, they're dear to Wisconsinites for their silky texture and taste of home (the Oaks Candy Company is an icon in its hometown of Oshkosh, and doesn't distribute elsewhere). The company also makes a malt-free version known as the Melty Bar.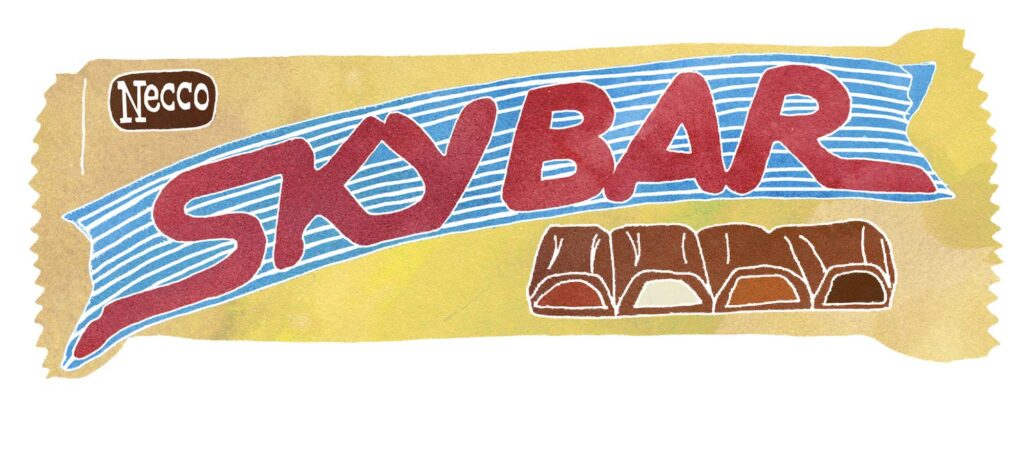 Northeast: Sky Bar
When Necco, the maker of Sky Bars, closed its doors in 2018, the Northeast despaired for one of its most beloved treats—a chocolate bar with four fillings: a section each of toffee, nougat, fudge, and "peanut whip." But a private buyer named Louise Mawhinney, who bid on the brand in an online auction, plans to resurrect it by the end of this year with help from Necco's former vice president of research and development.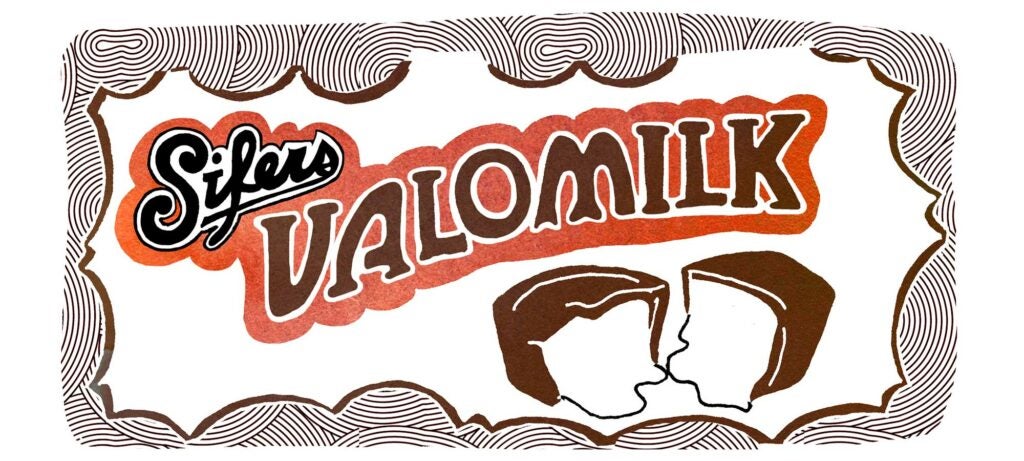 Missouri: Valomilk
An accident (supposedly caused by a drunken employee) created the runny marshmallow inside these chocolate cups in 1931. In 2019, they're still made mostly by hand in the factory of the Sifers Family just outside of Kansas City, Missouri. (The current owner, Russell Sifers, is the fourth generation to run the company.) They can be hard to find outside of the Midwest because they tend to leak at high altitudes—a bit of a limit on distribution methods. ("We no longer say 'explode' because of the TSA," Sifers says.)


West Coast: Abba-Zaba
The Annabelle Candy Company, which manufactures the Abba-Zaba, was created by Sam Altshuler, who emigrated from Russia to the United States in 1917 and began selling his homemade candy bars outside of movie theaters. Now headquartered across the bay from San Francisco, the company is still family-owned, and their candies can primarily be found along the West Coast. The Abba-Zaba is a thin sheet of peanut butter encased entirely in vanilla taffy, creating a strange but very satisfying mashup when bitten into. Somewhat famous for a feature in the movie Half Bakedit has also appeared in a chocolate flavor as well as strawberry (inspired by a PB&J) and a slightly horrifying sour green apple variety.