There's nothing quite as delightful as a good, old-fashioned, little candy shop. There's that magical moment when your eyes first alight upon the jars of colorful candies and the trays of freshly-made chocolates. Oh, and the second the smell of the confections hits your nose, you might just travel back in time to the sweetest days of your childhood. Candy shops sell more than just sweet treats—they bestow pure joy upon anyone who walks through their doors.
So, if you're planning a sweet-tooth-fueled road trip, or you're simply looking to get your next sugar fix, take a look at these charming little candy shops from every corner of the United States. Each and every one of these shops has its own story and special flair so when you step inside, you'll feel like, well, a kid in a candy store.
A highlight of Austin's iconic South Congress strip, Big Top Candy Shop brings a fun, old-fashioned flair to the Lone Star State. Complete with a classic soda fountain, this spot is filled with every kind of sweet treat you can imagine, from retro candies to modern day favorites. You're sure to find plenty of fun surprises in this colorful wonderland.
Established in 1863, Shane Confectionery is America's oldest candy store. Walking into this beautiful shop feels like stepping back in time. You'll find employees in old-timey garb, gorgeously designed displays, and, of course, some exquisite chocolate. The chocolatiers here have spent years learning their craft, and it shows, with specialties like buttercream eggs, almond toffee crunch, and old-fashioned clear toys. On a cold day, be sure to try their historical drinking chocolates.
At Sweet Mickey's, you're sure to discover something absolutely special. Perhaps you'll fall for the handmade fudge, or maybe you'll find yourself enamored with their fabulous selection of licorice. Vintage candies are everywhere, free samples are abundant, and the staff is extraordinarily kind. Any visit here will surely brighten your day.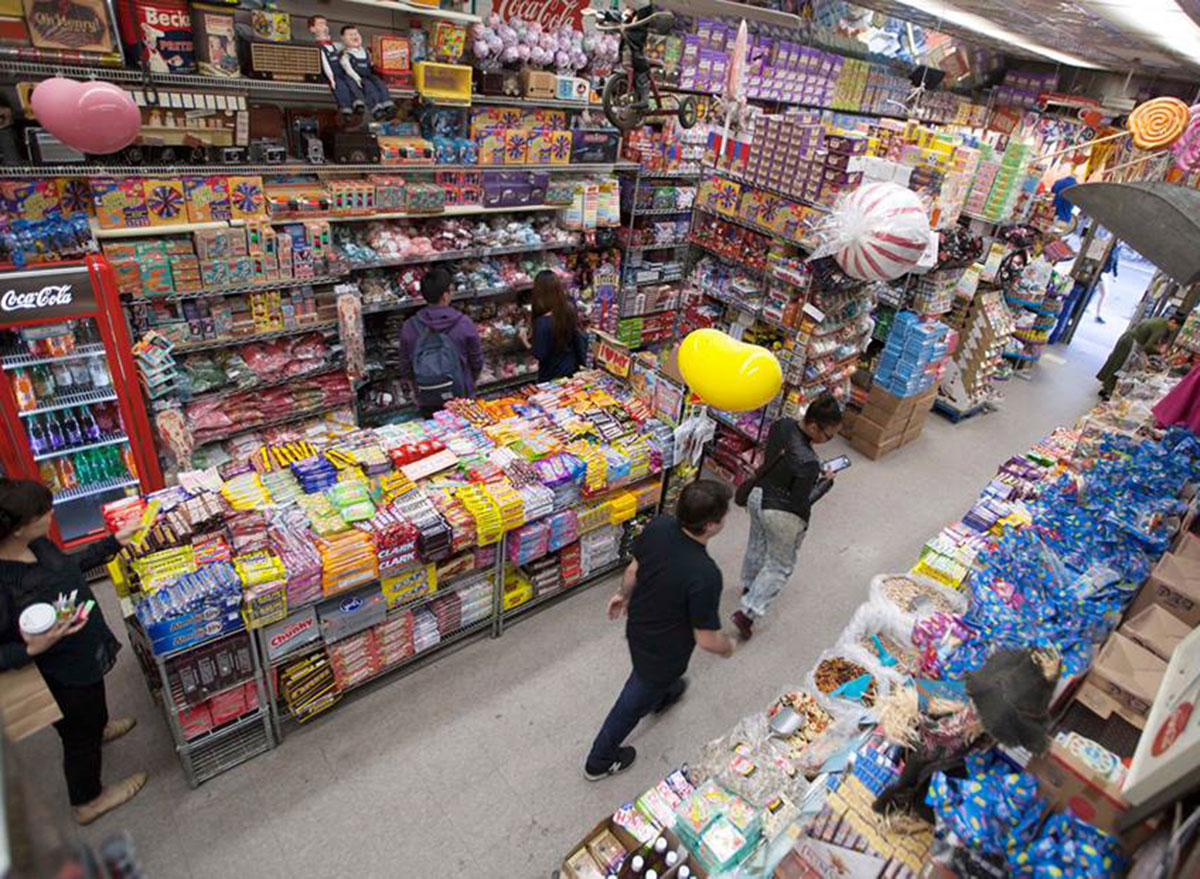 The cozy Economy Candy may be a small store, but it's literally jam-packed with every candy imaginable. A staple of the Lower East Side since 1937, this store will make you feel like you've discovered a hidden treasure trove of sweets. From old-fashioned candies to international favorites to some great bulk deals, you never know what fun surprises you might wind up taking home with you.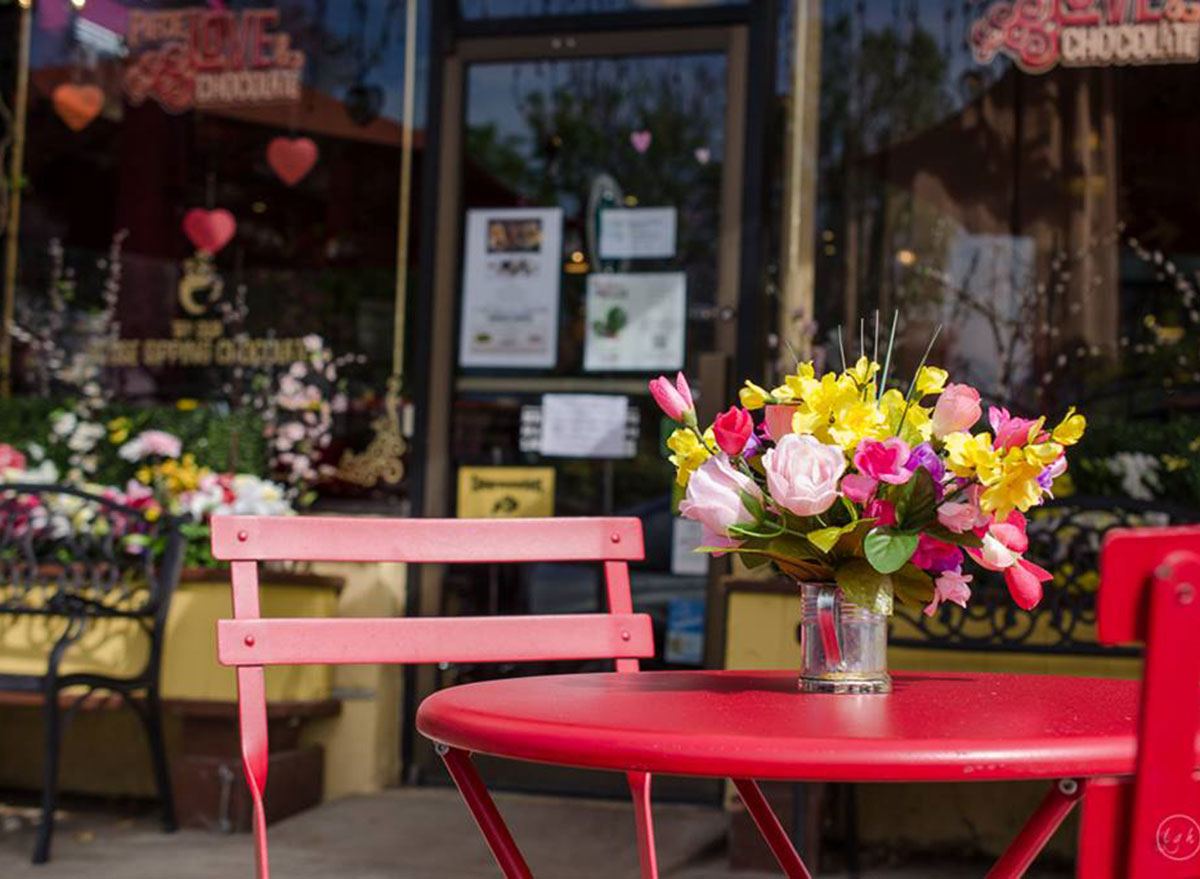 If you've been looking for chocolate heaven, just head over to Pearl Street in Boulder. Piece, Love and Chocolate serves up a huge selection of, as you probably guessed, chocolates and truffles, alongside some pretty fabulous cakes and desserts. They're always adding new items, so whether this is your first time or your thirtieth visit, you're sure to be delighted.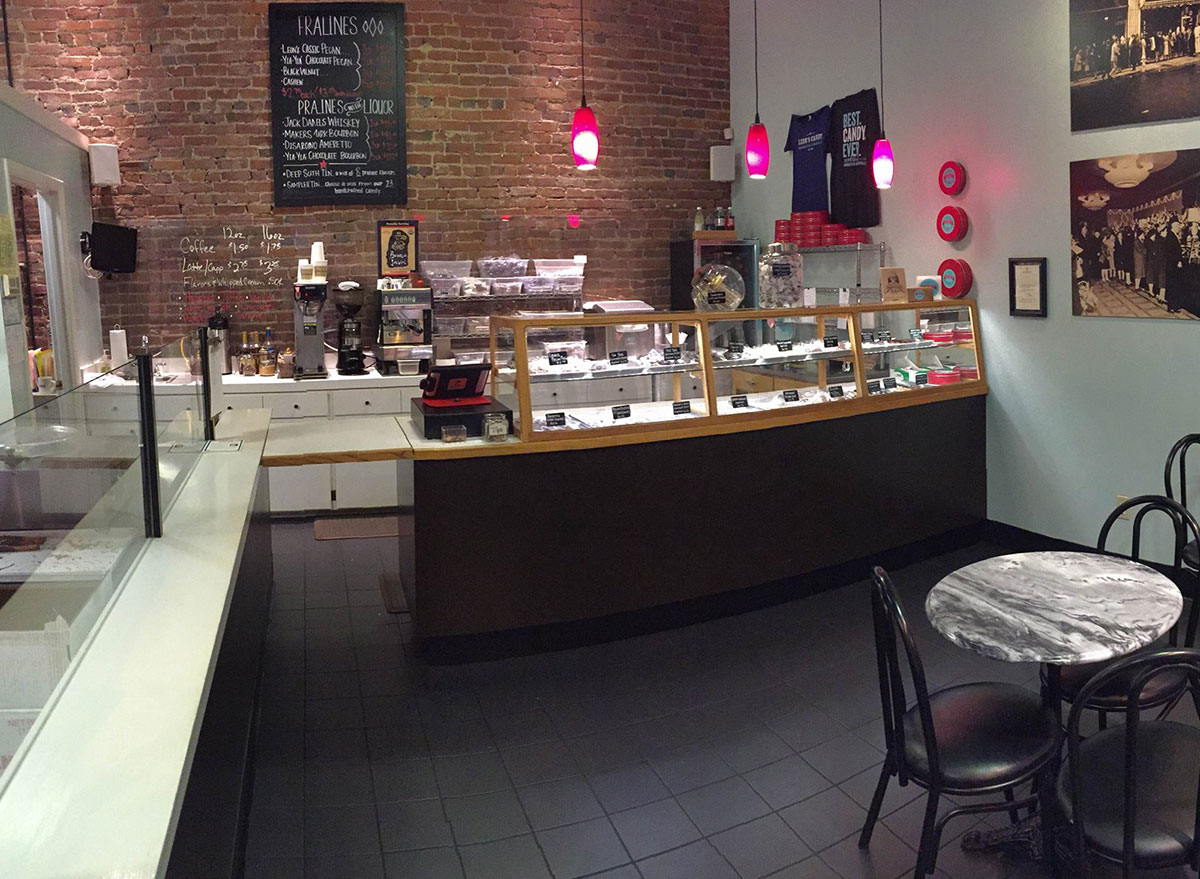 This hidden gem in downtown Nashville comes from a long-standing family tradition of confectioners. Leon's Candy hand makes their candies on-site using copper kettles, and the quality is dazzling. Plus, all of their treats are preservative- and gluten-free. They're best known for their amazing pralines, so make sure you get a few for yourself and everyone back home.
There's a lot of history in this little shop, which is America's oldest candy company. Ye Olde Pepper Company began in the early 20th century, selling Salem Gibralters and Black Jacks, which you can still buy from them today. Plus, of course, they have a great selection of chocolates, taffies, and more. Any fan of vintage candy needs to make a visit here.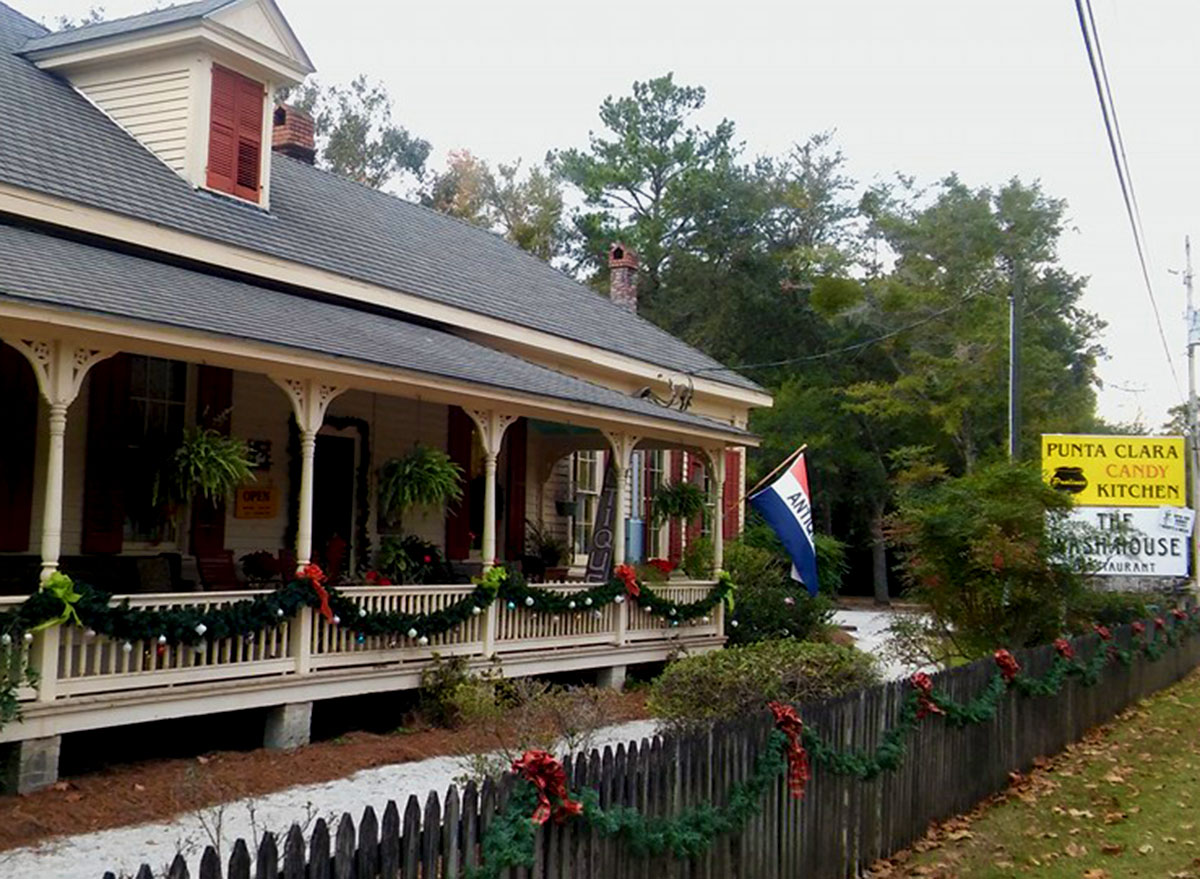 Punta Clara Kitchen began in 1952 as a backyard hobby. Now, it's located in the heart of old town Point Clear in a stunning Victorian home. Their wide selection includes delicious peanut brittle, jellies, preservatives, pralines, fudge, and even hot sauce. Bolstered by long-standing traditions, no matter what you bite into, you'll feel that special feeling that comes when something has been made with love.
In true Portland fashion, the undeniably cute Candy Babel—which actually doubles as an artist's space—is filled with organic, kosher, vegan, gluten-free, and non-GMO treats from around the world. With jars upon jars of cotton candy, handmade chocolates, and vintage candies, there's a little something for everyone here.
The Candy Store is a San Francisco gem. The walls are lined with jars of old-fashioned candies that will make you feel oh-so-nostalgic. Some customer favorites include gum drops, candy cane caramels, malted milk balls, and green tea Kit-Kats. It's impossible to come out of this store without a bag of exciting goodies.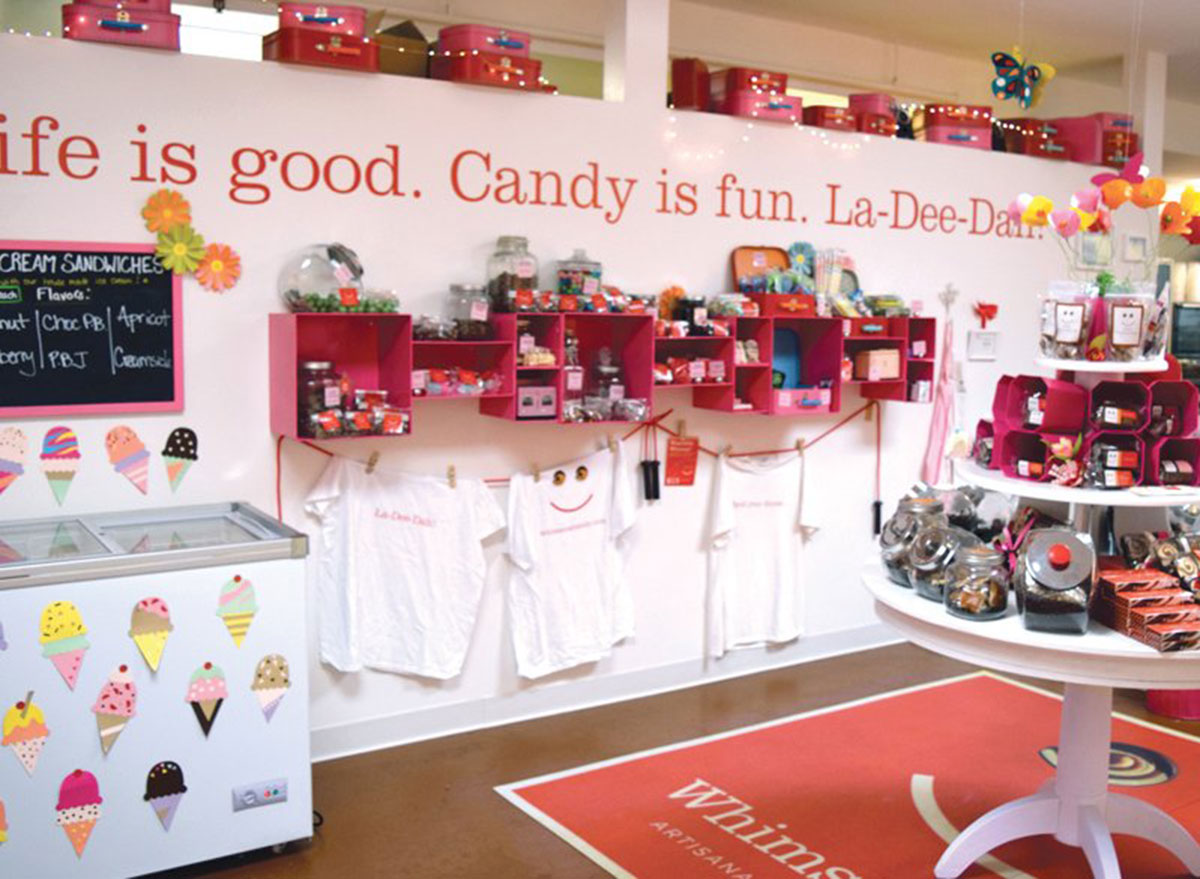 On the walls of Whimsical Candy is the slogan "Life is good. Candy is fun. La-Dee-Dah!" which basically tells you everything you need to know. You'll find this little spot tucked away in the basement of a hi-rise, but once inside, you'll be treated to a rather whimsical array of artisan delights. Be sure to try their own original, signature candy, La-Dee-Dahs, which are delectable swirls of nougat and caramel.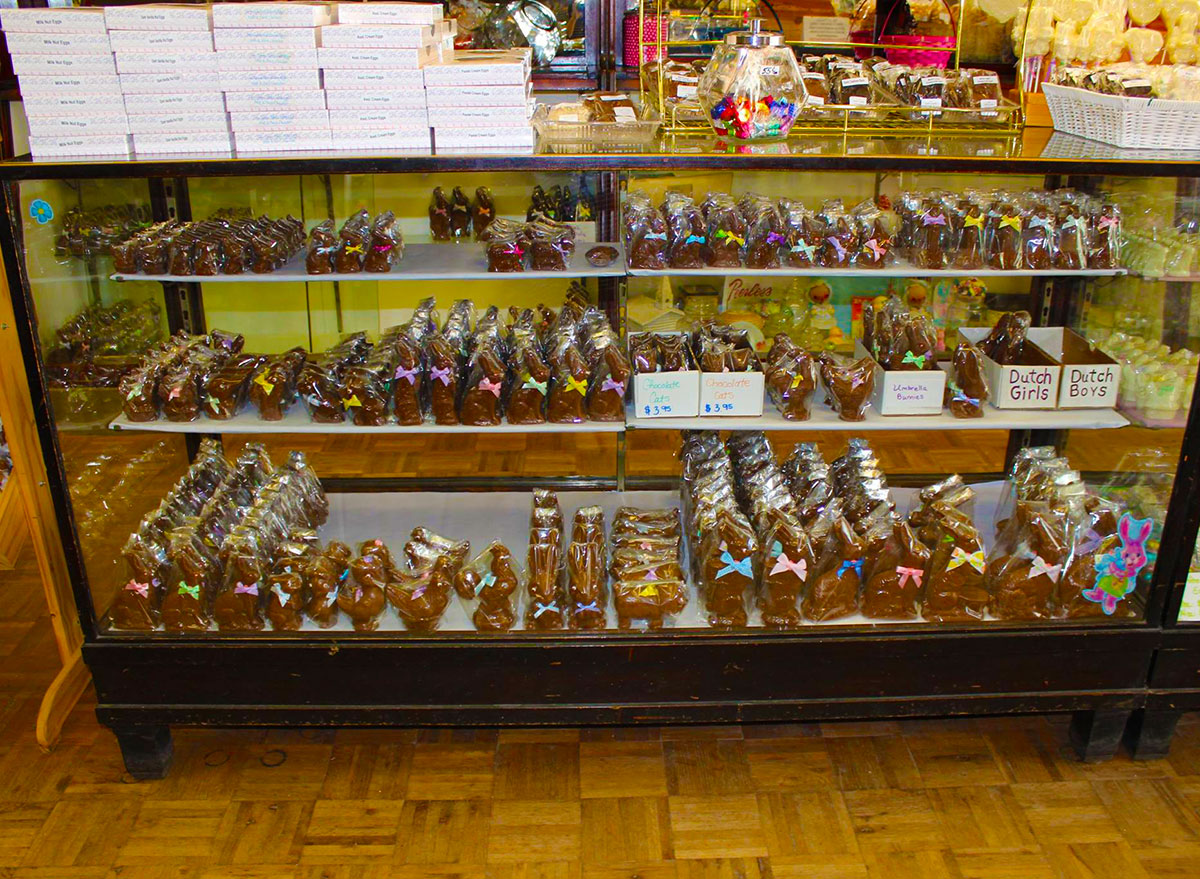 6254a4d1642c605c54bf1cab17d50f1e
Muth's Candy has been on Market Street since the 1920s, and they have a signature flair that anyone visiting Louisville won't be able to resist. Known for their bourbon balls, Modjeskas, and horseshoe-shaped chocolates, Muth's will make any sweet tooth's year.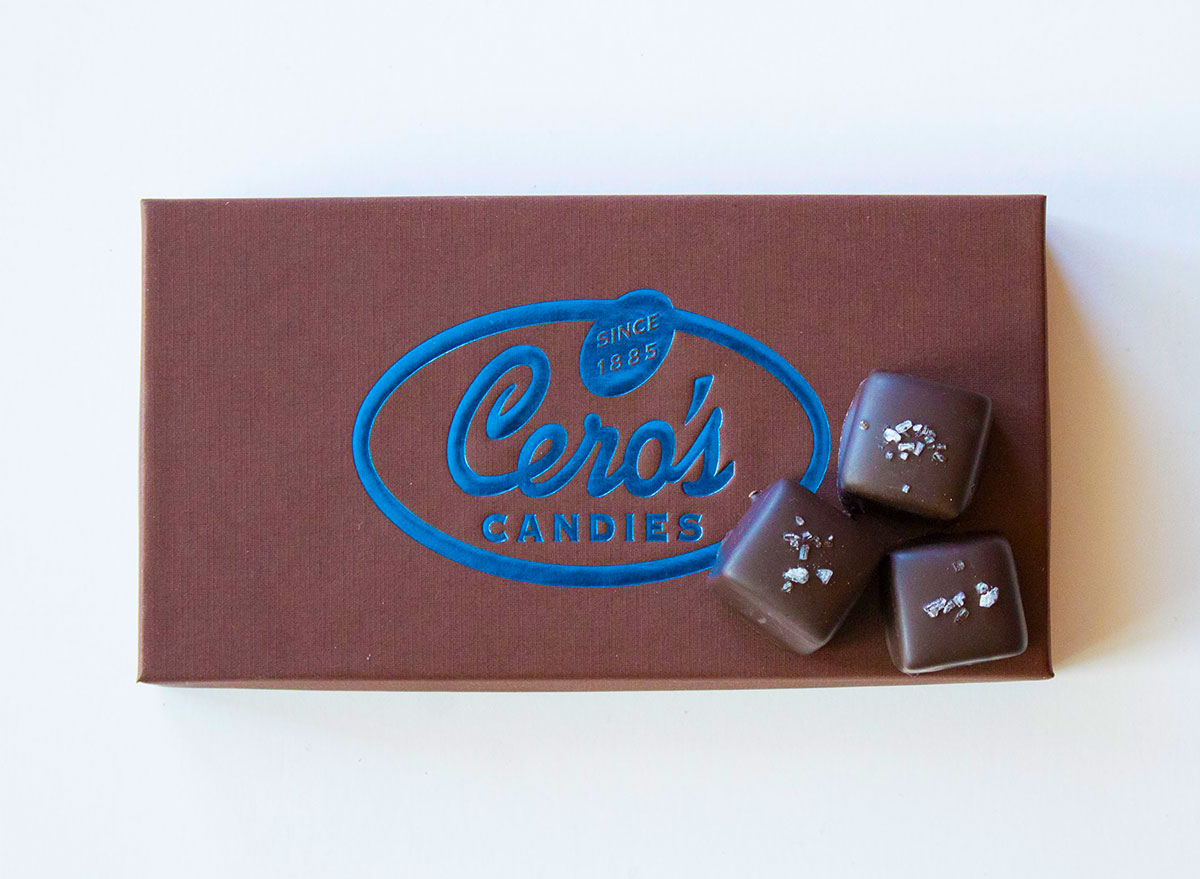 Cero's Candies has been a Wichita treasure since 1885 when it was founded by "Candy Pete" Cero. With more than 130 years of business, at Cero's, you'll find some truly excellent chocolate, from chocolate creams to cordials. You can even watch them make the treats, which is a pretty sweet deal.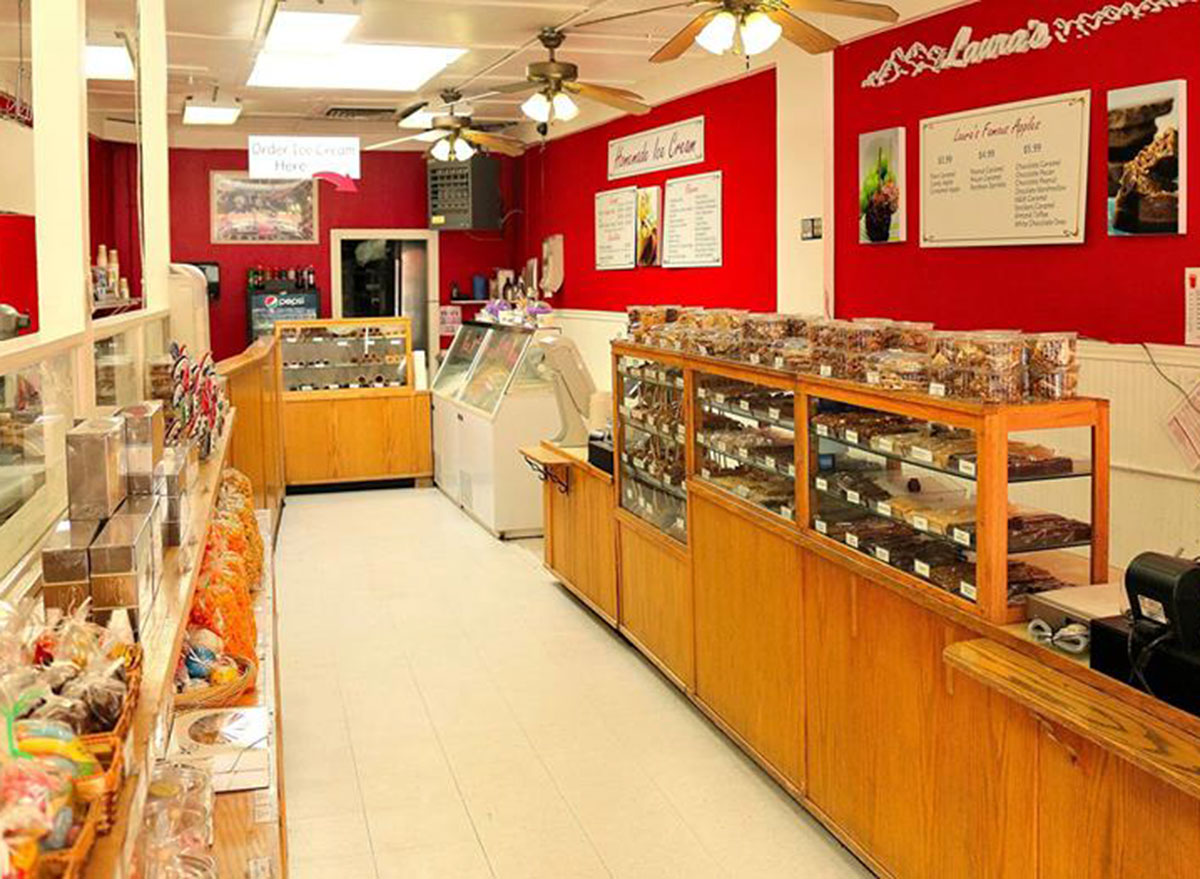 The oldest candy store in New Orleans, Laura's Candies, has been going strong in the French Quarter since 1913. Known for their Mississippi and Creole pralines, Laura's has a wide selection of fresh, handmade sweets that will make any candy-lover ooh and aah .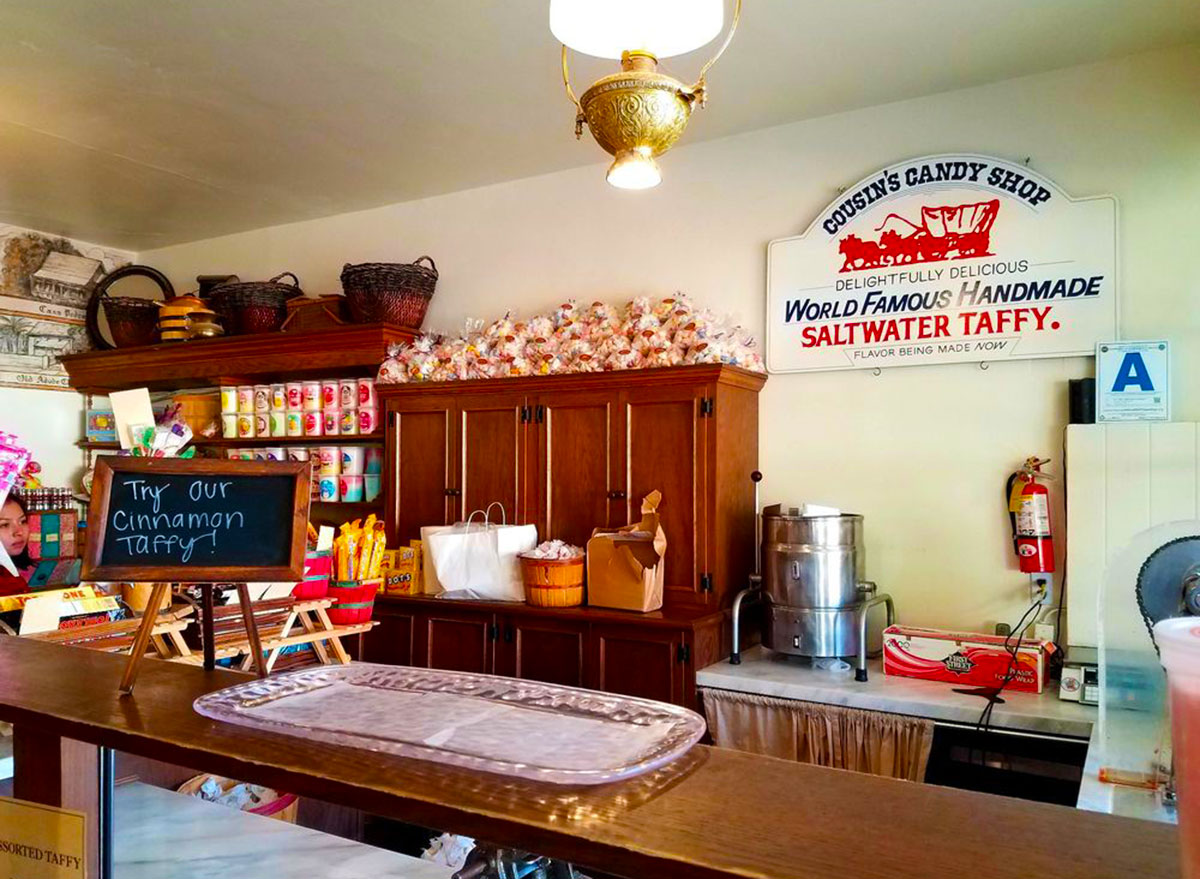 On top of being simply adorable, Cousin's Candy Shop makes and hand-wraps their own fudge, saltwater taffy, jelly bellies, and more daily. With a huge selection (and plenty of samples), you're sure to leave this store with a gigantic smile on your face.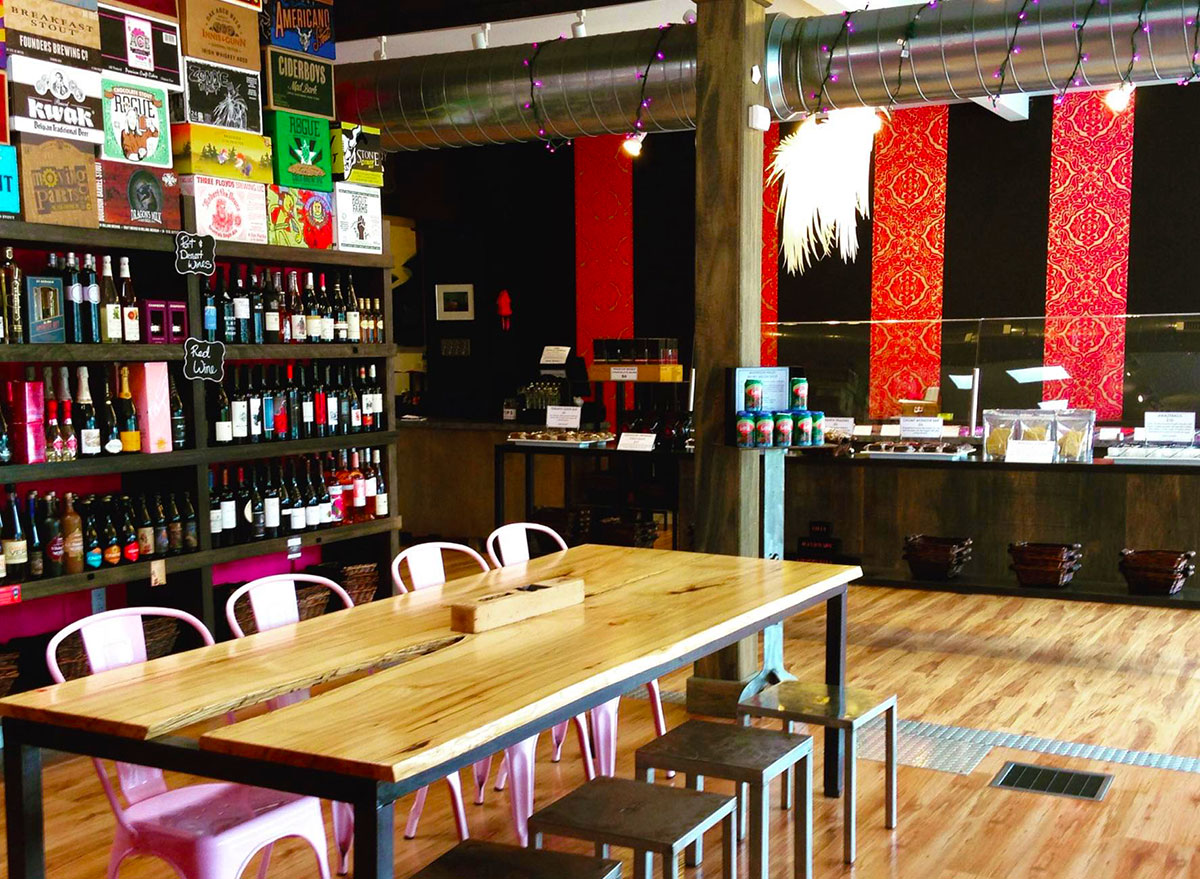 Now in a new location, Lilly Handmade Chocolates is a paradise of innovative chocolates. They're known for their out-of-this-world truffles, with names like the Southern Gentleman, Boozie Suzie, and Sweet Cheeks. Can you get any cuter than that?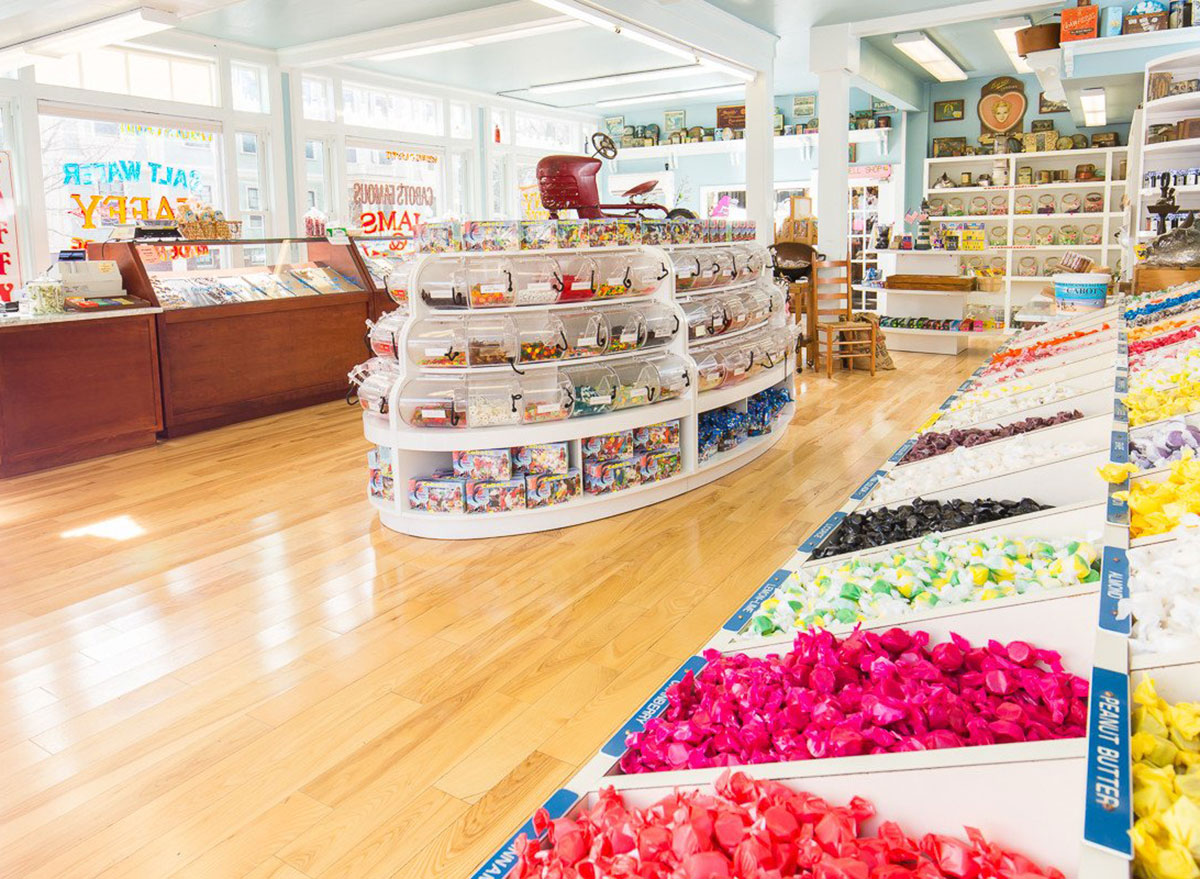 Established in 1927, Cabot's Candy Store is a lovely shop, teeming with tubs of salt water taffy and other yummy candies. Look out for their award-winning fudge, delicious peanut brittle, and specialty popcorn. And they now have a location in Boston's Harvard Square. The more the merrier!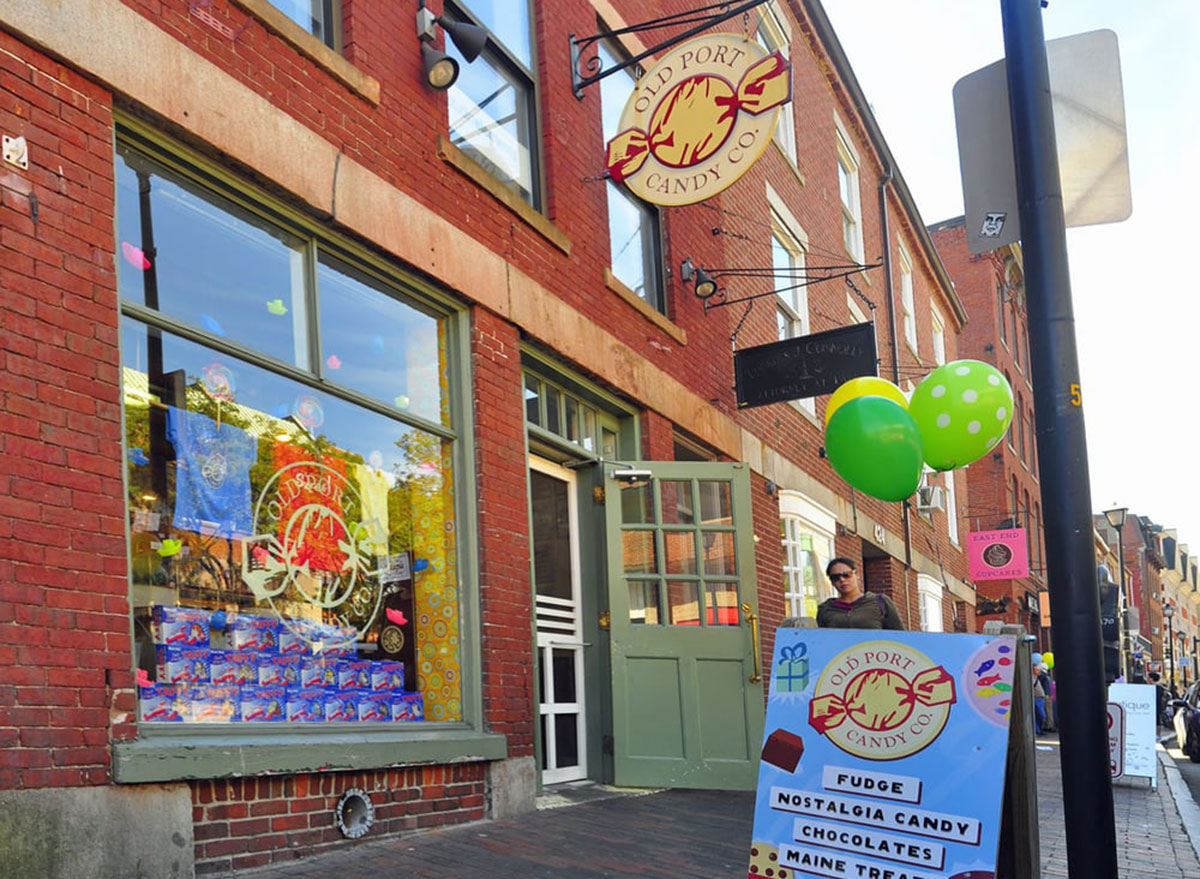 You'll find a great assortment at Old Port Candy Co., including house-made fudge, maple sugar candies, chocolate-covered turtles, and a scrumptious array of bulk candies. The staff here take a lot of care to make your visit special, and any trip here will become a treasured memory.
This old-school candy shop and soda fountain comes complete with a jukebox, along plenty of fantastic treats. The Parrot Confectionery is a Helena stand-by, with tons of chocolates, Turkish delights, toffees, and other confections lining the walls. Its namesake candy, The Parrot, is a delicious blend of pecans and chocolate. If you sneak in the back entrance, you might even be able to catch a glimpse of the candy being made.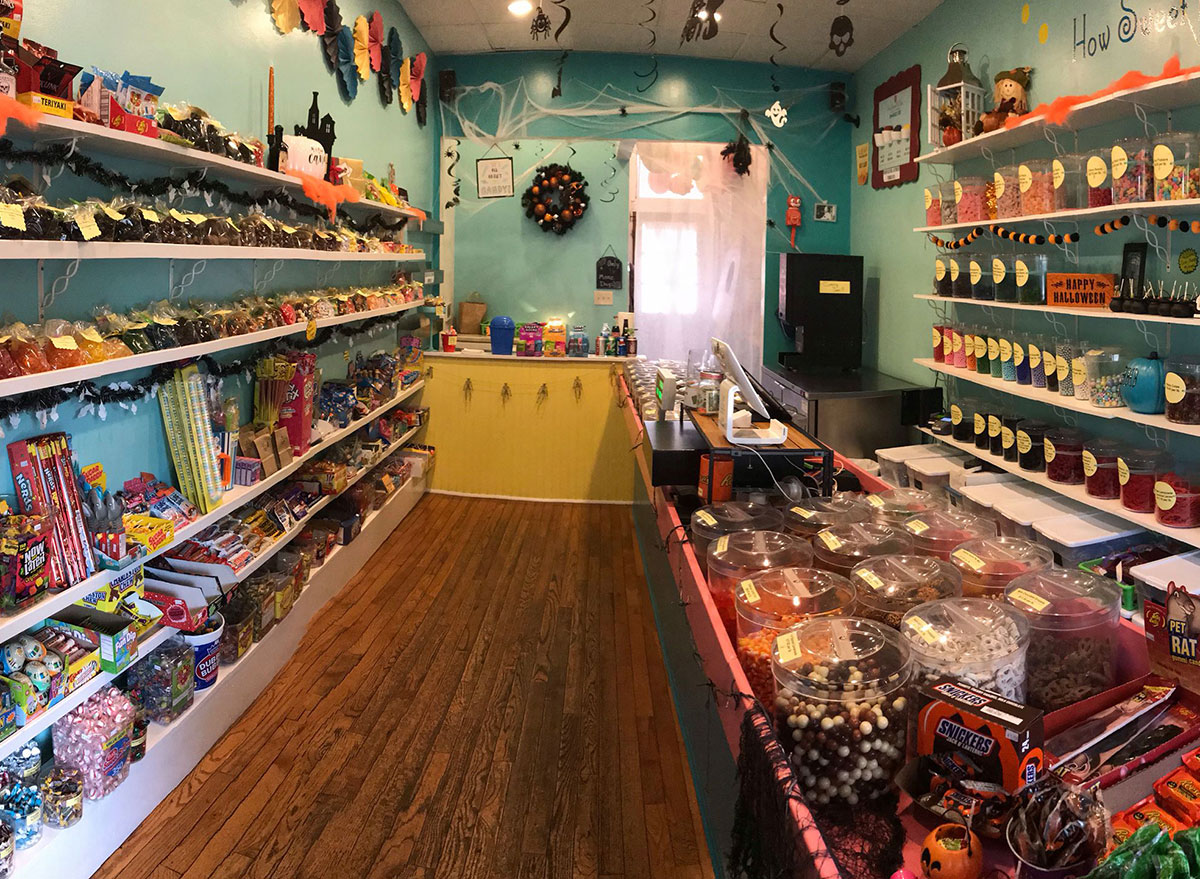 How Sweet Is This (formerly known as Oh Lolli Lolli) is a teeny-tiny bite of sweet tooth wonderland. Even though they're a small store, they have a huge variety of bulk candies. Customer reviews rave about the gummy bears dipped in chocolate and toffee pistachios. With so many things to try, you might just want to go ahead and move in. We don't blame you!