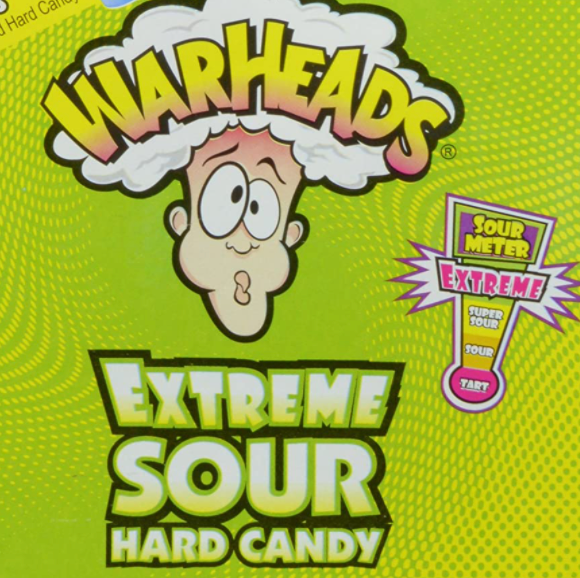 amazon
Whether you grew up in the '90s or were born in the iconic decade, you know very well the impact those years have had on culture. From legendary shows to the eruption of Bubble Gum Pop, the '90s was indeed a time to be alive. Now of course, there are plenty of moments that are worth digging into from that era of greatness, but all kids of the '90s know few things really compare to the snacks the '90s brought along with it. Truly, who could forget Butterfinger BB's?!
While there have been plenty of throwback snacks making a comeback—like Trix Yogurt and Viennetta Ice Cream Cakes—there are even more that you've probably been hoping to get your hands on since they've disappeared. Surprisingly though, some of those snacks (and drinks!) are now available on Amazon. So if you've been waiting for the perfect time to splurge, this just may be your sign. Here are 20 snacks from the '90s that you can find on Amazon right now.
Advertisement – Continue Reading Below
When Dunkaroos disappeared from shelves in 2012, kids of the '90s and 2000s felt like a little piece of their heart was taken. Now, however, the beloved snack is back and ready for your dipping pleasure on both Amazon and in stores, too.
If you found yourself loving the iconic "lollipop without a stick" when you were younger, you'll be more than happy to know that they are indeed still available. They're even available in a huge party pack.
Thought you know the flavor from Fruit Stripe gum only lasts for about 2.5 seconds, you love the nostalgic feeling it brings you. Oh, and you can pick up a 12-pack of 17 sticks for right under $15.
Cry Baby Extra Sour Bubble Gum
Remember that Cry Baby Bubble Gum that was so sour it made your face scrunch up as soon as you popped it into your mouth? Well, if you were one of the people who wasn't afraid of the taste, it's time to relive that feeling. You can get 240 of them for less than $20. What a steal!
Nothing says "I love the '90s" like a Push Pop and luckily, you can grab a variety pack—which includes the infamous Sour Mystery Flavor Pop—on Amazon now.
Warheads Extreme Sour Hard Candy
Sour candy lovers, this one's for you. Warheads may be difficult to find in-stores right now, but don't you fret; you can find them on Amazon right now.
While these technically aren't a snack, everyone knows you can't talk '90s foods without mentioning the OG. And while you can still find these in (some) stores currently, save yourself the trouble and just get them right off of Amazon.
You probably still have a bunch of these leftover from last year's Halloween candy stash, but it wouldn't hurt to get yourself more.
Can't make up your mind which Airheads flavor is your favorite among the lot? Just get the variety party pack so you don't have to.
Big League Chew may have been around since the 1980s, but kids from the '90s know about its impact, too. If you want to introduce your kids to it, you can get a huge bucket of less than $15 and do just that.
While these iconic snacks need no introduction (especially as they made a grand re-emergence back in 2019), it's good to know you can get them delivered right to your door whenever you want.
Pop Rocks have been around for decades and this current decade is no different. This top-selling popping candy and all of its glory can be picked up on Amazon at your convenience.
If your childhood memories are filled with you gulping down Yoo-Hoo drinks, then you need to know that you can still grab these (in packs of 15, might I add!) for a little more than $20.
Sure, you can pick up Gushers at your local grocery store in boxes of six, but doesn't a 42-count box sound better?
e.frutti Pizza Gummi Candy
Remember those gummies that looked fair like pizza? While they didn't quite taste like the same, having a pack RN would make for a really nostalgic moment.
just look at the packaging. If that doesn't take you right back (and scream "2021 pantry necessity"), I don't know what will.
Baby Bottle Pops took the shelves by storm in 1998, but if you've been trying to get your hands on them as of late, you may notice that they're not as easily accessible. That was before you knew they were on Amazon. You're welcome.
Made with a chewy, fruity string base and topped with an assortment of colorful Nerd candies, this is one snack I'm sure you've missed over the years. Lucky for you, they're still wondering around.
True '90s kids know that the Kellogg's Fruity Snacks reign supreme—primarily the strawberry flavor—but they may not know you can still get them in the old packaging on Amazon.
While these are still available in stores in single-pack servings, 30-packs will really leave you feeling like your best late-90s self.
This content is created and maintained by a third party, and imported onto this page to help users provide their email addresses. You may be able to find more information about this and similar content at piano.io
Advertisement – Continue Reading Below