The Tales of the Cocktail Foundation has confirmed the top four finalists for the 2022 Spirited Awards.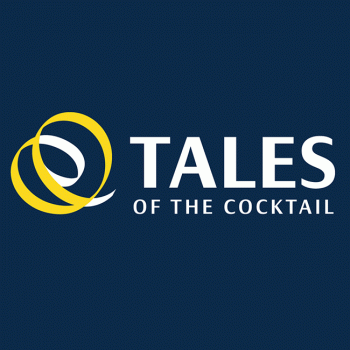 Now in its 16th year, the Spirited Awards aim to recognize talent across the drinks industry, from bars to bartenders, writers and podcast creators.
Charlotte Voisey, Spirited Awards overall chair, said: "It is with a degree of relief that we are able to once again celebrate all of the awards this year after the disruption of the pandemic.
"And while it may not truly be over for everyone, and the industry has indelibly been changed by the pandemic, I believe it is a significant step forward to gather together again and celebrate those bars around the world that continue to thrive.
"Once more I am floored by the strength and creativity of bars and bartenders everywhere."
Tales of the Cocktail Foundation (TOTCF) has also named the winners of the Pioneer Award, Timeless US Award, and Timeless International Award, who are listed below.
Scroll down to discover the top four finalists of this year's Spirited Awards, following the announcement earlier this month of the top 10 nominees.
---
INTERNATIONAL CATEGORIES
International Bartender of the Year presented by Patrón Tequila
• Lorenzo Antinori — ARGO at the Four Seasons Hotel, Hong Kong, China
• Keith Motsi — Charles H Seoul at the Four Seasons Hotel, Seoul, South Korea
• Remy Savage — A Bar with Shapes for a Name, London, UK
• Matt Whiley—RE, Sydney, Australia
Best International Bar Mentor presented by Lyre's Non-Alcoholic
• Monica Berg
• Renato 'Tato' Giovannoni
• Lauren Mote
• Agostino 'Ago' Perrone
Best International Brand Ambassador presented by Lyre's Non-Alcoholic
• Martin Hudak — Mr Black Spirits
• Daniel Jones—House of Angostura
• Ricardo Nava — Bacardi Latin America
• Nicola Riske—The Macallan
Best International Bar Team presented by House of Angostura
• Alchemical — Cartagena, Colombia
• Maybe Sammy—Sydney, Australia
• The Clumsies—Athens, Greece
• Two Schmucks — Barcelona, ​​Spain
Best International Cocktail Bar presented by Tequila Fortaleza
• Maybe Sammy—Sydney, Australia
• Satan's Whiskers—London, UK
• Tayēr + Elementary—London, UK
• Two Schmucks — Barcelona, ​​Spain
Best International Hotel Bar presented by Perrier
• Charles H. Seoul at the Four Seasons Hotel — Seoul, South Korea
• Fifty Thousands at the Four Seasons Hotel — Mexico City, Mexico
• Lyaness at Sea Containers London — London, UK
• The American Bar at The Stafford London — London, UK
Best International Restaurant Bar presented by Amaro Montenegro and Select Appetizer
• Danico—Paris, France
• Le Mary Celeste — Paris, France
• Pujol—Mexico City, Mexico
• Sexy Fish—London, UK
Best New International Cocktail Bar presented by Stranger & Sons
• A Bar with Shapes for a Name — London, UK
• Argo at the Four Seasons Hotel — Hong Kong, China
• Schofield's Bar—Manchester, UK
• Sips — Barcelona, ​​Spain
---
US CATEGORIES
US Bartender of the Year presented by Del Maguey
• Josh Davis—16th Street Bar, Chicago, IL
• Chris Hannah—Jewel of the South, New Orleans, LA
• Masahiro 'Masa' Urushido—Katana Kitten, New York, NY
• Christine Wiseman—BarLab Hospitality Group, Miami, FL
Best US Bar Mentor presented by Bar Smarts
• Meaghan Dorman
• Sean Kennyon
• Nectaly Mendoza
• Jeffrey Morgenthaler
Best US Brand Ambassador presented by Libbey Glass
• Chris Cabrera — Bacardi USA
• Tad Carducci — Montenegro Group
• Vance Henderson—Hendrick's Gin
• Lynn House—Heaven Hill
Best US Bar Team presented by William Grant & Sons
• Half Step—Austin, TX
• Jewel of the South—New Orleans, LA
• Katana Kitten—New York, NY
• The Roosevelt Room—Austin, TX
Best US Cocktail Bar presented by Absolut Vodka
• Goto Bar—New York, NY
• Katana Kitten—New York, NY
• The Roosevelt Room—Austin, TX
• Thunderbolt—Los Angeles, CA
Best US Hotel Bar presented by Gray Goose
• Dear Irving on Hudson at the Aliz Hotel — New York, NY
• Hey Love at The Jupiter — Portland, OR
• Little Rituals at the Residence Inn/Courtyard by Marriott — Phoenix, AZ
• Silver Lyan at the Riggs Washington DC—Washington, DC
Best US Restaurant Bar presented by Maison Ferrand
• Cafe La Trova — Miami, FL
• Cleaver – Butchered Meats, Seafood & Classic Cocktails — Las Vegas, NV
• Jewel of the South—New Orleans, LA
• Kumiko—Chicago, IL
Best New US Cocktail Bar presented by Aviation Gin
• Double Chicken Please—New York, NY
• Happy Accidents — Albuquerque, NM
• Temple Bar—New York, NY
• Yacht Club—Denver, CO
---
WRITING & MEDIA CATEGORIES
Best Cocktail & Spirits Publication presented by Diageo Bar Academy
• class magazine
• Discard the Zine
• Vine Pair
• Whiskey Magazine
Best Broadcast, Podcast, or Online Video Series presented by Diageo Bar Academy
• Radio Imbibe
• Shoshin Art Club
• The Cocktail Lovers Podcast
• The Speakeasy Podcast
Best Cocktail & Spirits Writing presented by Diageo Bar Academy
• 'Get Real: The bar world looks beyond feel-good measures on sustainability and climate change' by Max Falkowitz, for Imbibe Magazine
• 'Has the Coronavirus Pandemic Destroyed American Bar Culture?' by Jeffrey Morgenthaler, for Daily Beast
• 'Meet the Eco-Packaging Innovations Transforming the Drinks Industry' by Betsy Andrews, for SevenFifty Daily
• 'The Greatest Drinking Contest in History' by David Wondrich, for Daily Beast
Best New Cocktail or Bartending Book presented by Lyre's Non-Alcoholic
• Death & Co: Welcome Home by Alex Day, Nick Fauchald, and David Kaplan
• The Cocktail Seminars by Brian D. Hoefling
• The Japanese Art of the Cocktail by Masahiro Urushido and Michael Anstendig
• The Way of the Cocktail: Japanese Traditions, Techniques, and Recipes by Julia Momosé with Emma Janzen
Best New Book on Drinks Culture, History, or Spirits presented by Diageo Bar Academy
• Bourbon: The Story of Kentucky Whiskey by Clay Risen
• Drunk: How We Sipped, Danced, and Stumbled Our Way to Civilization by Edward Slingerland
• Girly Drinks: A World History of Women and Alcohol by Mallory O'Meara
• The Oxford Companion to Spirits and Cocktails edited by David Wondrich with Noah Rothbaum
---
GLOBAL CATEGORIES
Best New Spirit or Cocktail Ingredient presented by Tales of the Cocktail Foundation
• Abasolo Ancestral Corn Whiskey
• Citadelle Gin Jardin d'été
• Lyre's Non-Alcoholic – Italian Orange
• Nixta Corn Liqueur
World's Best Cocktail Menu presented by Diageo Bar Academy
• Little Red Door—Paris, France
• Lyaness at Sea Containers London — London, UK
• Swift Soho—London, UK
• Tayēr + Elementary—London, UK
World's Best Spirits Selection presented by Beam Suntory
• In Situ Mezcaleria — Oaxaca City, Mexico
• Jack Rose Dining Saloon—Washington, DC
• Sexy Fish—London, UK
• Swift Soho—London, UK
Pioneer Award Presented by The Blend
• Amanda Gunderson
Timeless International Award presented by Jägermeister
• Harry's New York Bar—Paris, France
Timeless US Award presented by Johnnie Walker
• Bemelmans Bar at The Carlyle, A Rosewood Hotel—New York, NY
Helen David Lifetime Achievement Award presented by William Grant & Sons
• The recipient of the 2022 Helen David Lifetime Achievement Award will be announced at the 2022 Spirited Awards