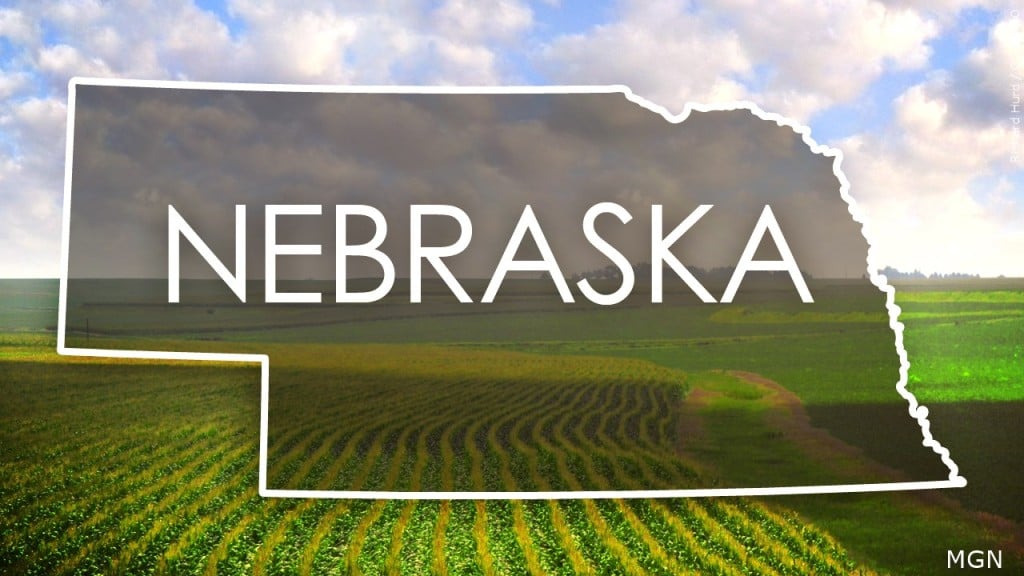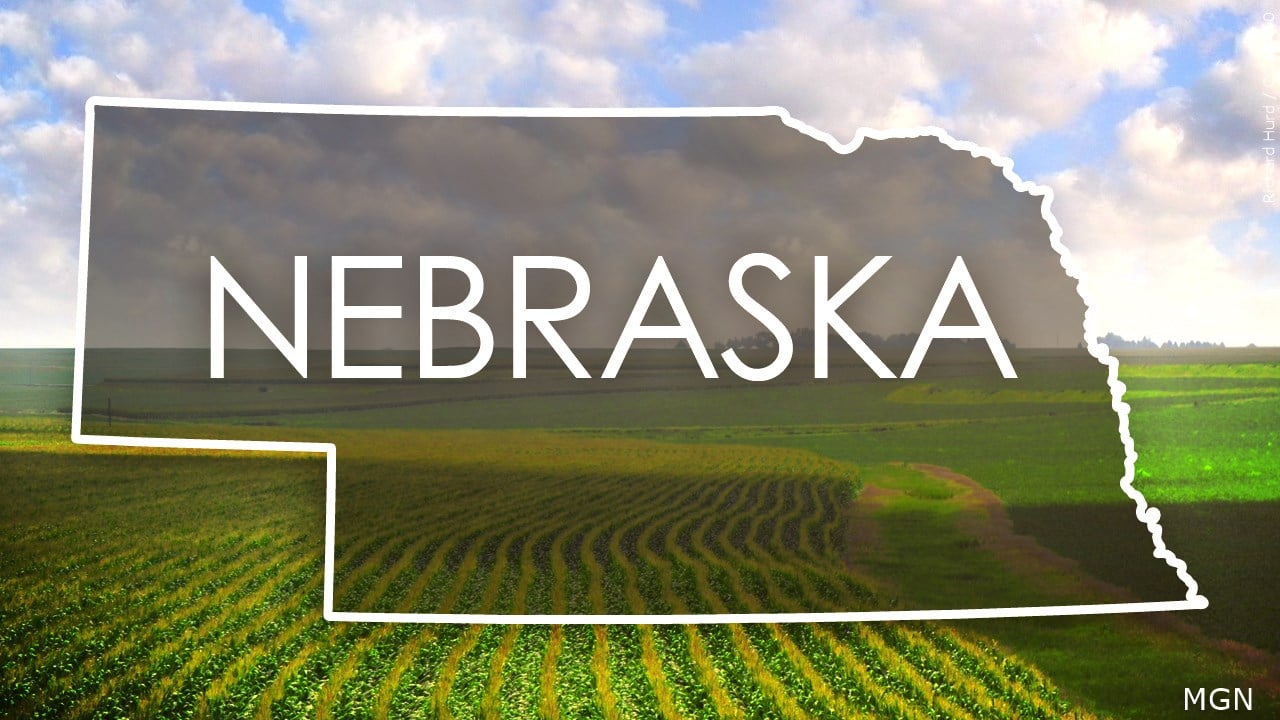 LINCOLN, Neb. (KLKN) – Another summer weekend is bringing even more events to Nebraska.
Whether you're looking for music, movies, festivals or something else, check below to find your weekend plans.
OMHA:
Jazz on the Green with Alexis Arai – Thursday, 7:30 p.m. to 10 p.m.
Alexis Arai is one of today's most talented vocalists. Her four-octave range and her eclectic style allows her to smoothly transition from the sultriest of jazz to the liveliest of pop, making each encounter unforgettable.
Midtown Crossing, 3110 Farnam St.
Shakespeare on the Green – Thursday through Sunday, 8 pm to 10 pm
Head to Elmwood Park for the return of Shakespeare on the Green. On Thursday and Saturday, see "Othello," directed by Tyrone Beasley. On Friday and Sunday, see "The Tempest," directed by Scott Glasser.
Elmwood Park, 60th & Dodge Streets
Live on the Lawn – Friday, 6 p.m. to 9 p.m.
What better way to spend a summer evening than listening to live music in the park? Live on the Lawn is a free, family-friendly summer concert series presented by the City of Omaha Parks and Recreation Department. Each evening will feature musical stylings from local bands, a variety of food trucks, adult beverages and giveaways.
Zorinsky Lake Park, 156th & F Street
Tikpere, A Celebration of African Culture – Saturday, 6:30 p.m. to 10 p.m.
Tikpere, meaning "Our Culture and History Will Not Disappear" in Baatonum, is a festive event designed to increase the knowledge of and cultural pride in the history, strengths and contributions of traditional and modern African cultures through a lively, colorful African performance. Don't miss this wonderful opportunity to experience authentic African culture through vibrant dance, drumming and storytelling. Tickets are $25.
Omaha Community Playhouse, 6915 Cass St.
OUTSIDE OMAHA:
Yoga at Beyond Van Gogh – Saturday, 8:30 a.m. to 9:30 a.m.
Yoga and fitness enthusiasts can now "Gogh With the Flow." Enjoy an hourlong class inside the exhibition while the show's projections of Vincent Van Gogh's most famous works surround the participants. The guided experience promises to elevate the mind-body connection and creates a dreamy and mystical journey through the visual experiences and sounds of the exhibition. Tickets are $59.99.
One Sand Way, Council Bluffs
LINCOLN:
Free Movie Night – Friday, 8 p.m.
Trinity Lutheran Church and School will be showing the movie "Luca." This event is free and open to the community. The evening kicks off at 8 pm with free hot dogs, chips and ice cream.
Trinity Lutheran Church, 724 S. 12th St.
Friday Nights Live – Friday, 6:30 p.m. to 8 p.m.
Grab a blanket or a chair and join SouthPointe Pavilions for an exciting concert series lineup. B Street Band takes the stage on July 8. Friday Nights Live at SouthPointe Pavilions is located in the center courtyard.
SouthPointe Pavilions, 2910 Pine Lake Road
Hyde Observatory Program – Saturday, after dusk
Enjoy programs about astronomy and space exploration, learn from knowledgeable volunteers, and take a peek into the universe through three different telescopes. Programs change monthly. Visit hydeobservatory.info for more details. Hyde Observatory is located on the south side of Holmes Lake in Holmes Park.
Hyde Observatory, 3701 S. 70th St.
PLATTSMOUTH:
Live on the Plaza & Street Market – Friday, 6 p.m. to 9 p.m.
Come stroll through historic downtown Plattsmouth, Main Street USA. This quaint river town is nestled in the corner of Cass County where the Platte River meets the Missouri. Located just a stone's throw away from the hustle and bustle of the Omaha metro area, it's the perfect setting for live music and an evening at the Street Market.
Fourth and Main Street
NORTH PLATTE/SUTHERLAND:
Fort Cody Music Series – Thursday, 6 p.m.
The Littlest Birds and Waylian Ann, live in concert. Local openers start at 6 pm, and the headline act takes the stage at 7. Food and Drinks available onsite for purchase. Bring a lawn chair and a friend. $5 for adults. Kids 12 and under get in free.
Fort Cody Trading Post, 221 Halligan Drive
Relay For Life Wheels and Reels – Thursday, 7 p.m.
The Lincoln County Historical Museum will have Bob's Super Fun Foods and Rowdy Rotts BBQ, along with other snacks and games to entertain you, as Great Plains Health representatives talk about the fight against cancer. At sundown or shortly, the movie "Grease!" will be shown.
2403 N. Buffalo Bill Ave.
North Platte Pow Wow – Friday, 5 p.m.; Saturday 11 a.m.
Our North Platte Pow Wow will showcase the culture and tradition of Native Americans. Event begins at 5 pm Grand Entry will begin at 7 pm Vendors will be selling food, drinks and merchandise. Contest dancing will continue until 10.
Buffalo Bill Ranch State Historical Park, 2921 Scouts Rest Ranch Road
Live Music + Beer Garden – Saturday, 7 p.m.
Come down to the Canteen District in downtown North Platte and enjoy some beer with a few of the locals. Plus, live music by No Drinking on Grounds and The Grind 5280.
Canteen District, Fifth and Bailey Streets
NORFOLK/MADISON:
Madison County Fair – Until Sunday, all day
Spend some time at the Madison County Fair listening and dancing to live music, including a concert by 3 Doors Down, watching the rodeo or playing at the carnival. Tickets are available on-line.
401 W. 6th St. North, Madison
Norfolk Farmers Market – Saturday, 9 a.m. to noon
Buy some fresh fruits and veggies from local farmers, ask questions directly of the person who grew your food and enjoy the vibrant colors while planning your dinner.
Third Street and Norfolk Avenue, Norfolk
ASHLAND:
Mahoney Melodrama – Saturday, 5 pm to 7 pm and 7:30 pm to 9:30 pm
Grab the popcorn and enjoy some lighthearted family fun at "Something's Rotten in Green Bend" and "Rustlers of Red Rock." Eugene T. Mahoney State Park melodramas are designed to provide wholesome, family-oriented entertainment. Plays are held at The Denman and Mary Mallory Kountze Memorial Theatre. Tickets are $9 for adults and $7 for kids 12 and under.
28500 West Park Highway, Ashland
GRAND ISLAND:
Hear Grand Island – Friday, 6 p.m. to 11 p.m.
Nebraska's top original bands perform free outdoor shows at Railside Plaza downtown. Each concert will feature three musical acts, plus a DJ, representing genres ranging from funk to indie rock to country. Family friendly. There will also be a beverage garden.
Railside Plaza, 224 W. 3rd St.
KEARNEY:
21st Street Block Party – Friday, 5 p.m. to 11 p.m.
Enjoy a cold beverage, food trucks and live music with dancing on "The Bricks"!
East 21st Street and G Avenue
art in the park – Saturday, noon to 6 pm, and Sunday, 10 am to 4 pm
Head to Harmon Park to find a wide variety of art pieces on display and for sale, such as: pottery, oil paintings, watercolor paintings, jewelry and carvings. Spend some time talking with the local artists while viewing their work.
3020 Fifth Ave.
JUNIATE:
Juniata Days – Friday after dusk and all day Saturday
This event kicks off Friday night with a fireworks show after dark. Then Saturday will start with a parade, along with a car and bike show, games, food and plenty of competition. An inflatable midway will be open Saturday from 10 am to 6 pm Join the residents of Juniata to celebrate their town.
Various locations in Juniata
SCOTTSBLUFF AND GERING:
Oregon Trail Days – Thursday, 6 p.m.; Friday and Saturday, all day; Sunday, noon to 7 pm
All weekend long, Oregon Trail Days is packed with events for the whole family. After 100 years, the festival is still going strong in Gering. In fact, it's only getting bigger! There's so much to do, like concerts, a food fair, a quilt show, a mud volleyball tournament and food competitions. View the brochure for the whole schedule.
Various locations, Gering
Bands on Broadway — Thursday, June 9, 6 p.m. to 9 p.m.
Join the Scottsbluff community for a free concert in the park! Pack some snacks and a cooler, grab some lawn chairs, and enjoy the beautiful weather while listening to some great tunes. There's no better way to prepare for the weekend than an outdoor concert. Occurs every Thursday evening. Free admission.
18th Street Plaza, Scottsbluff
CHARON:
Fur Trade Days – Thursday to Sunday, all day
Take a ride on the Ferris wheel, throw a buffalo chip, get physical at the Colter Run and softball tournament, or enjoy the demo derby, parade, ice cream social and trader's market during Chadron's Fur Trade Days. Held every year the second weekend of July, the event has something for all ages to enjoy.
Various locations, Chadron
NEBRASKA CITY:
Summer Music Series – Saturday, 5 p.m. to 8 p.m.
Head to Arbor Day Farm for an entertaining evening of free music and yard games just outside the Apple House Market. Bring a blanket and lawn chair or grab a picnic table, and then sit back and relax.
Beer, Arbor Day Farm wine and nonalcoholic beverages will be available for purchase, as well as a limited variety of Porter's barbecue items.
2611 Arbor Ave.
Downtown Summer Movie – Saturday, 8:30 p.m. to 11 p.m.
Enjoy the weather and "Clifford: The Big Red Dog" on the big screen. Pack a chair or blanket and head to the Sunken Parking Lot. Snacks will be available for purchase.
Sunken Parking Lot, Central Avenue and Seventh Street
BEATRICE AREA:
Barneston Community Days – Friday to Sunday, all day
There's plenty to do at the Barneston Community Days, like games and competitions for the little ones, plenty of food to eat and a beer garden. Come on down this weekend and enjoy all Barneston has to offer.
Various locations, Barneston
Jansen Fun Days – Friday to Sunday, all day
Help out the Jansen Volunteer Fire Department by joining the fundraiser, where there will be a beer garden, motorcycle show, games and more.
Downtown, Legion Hall and City Park, Jansen